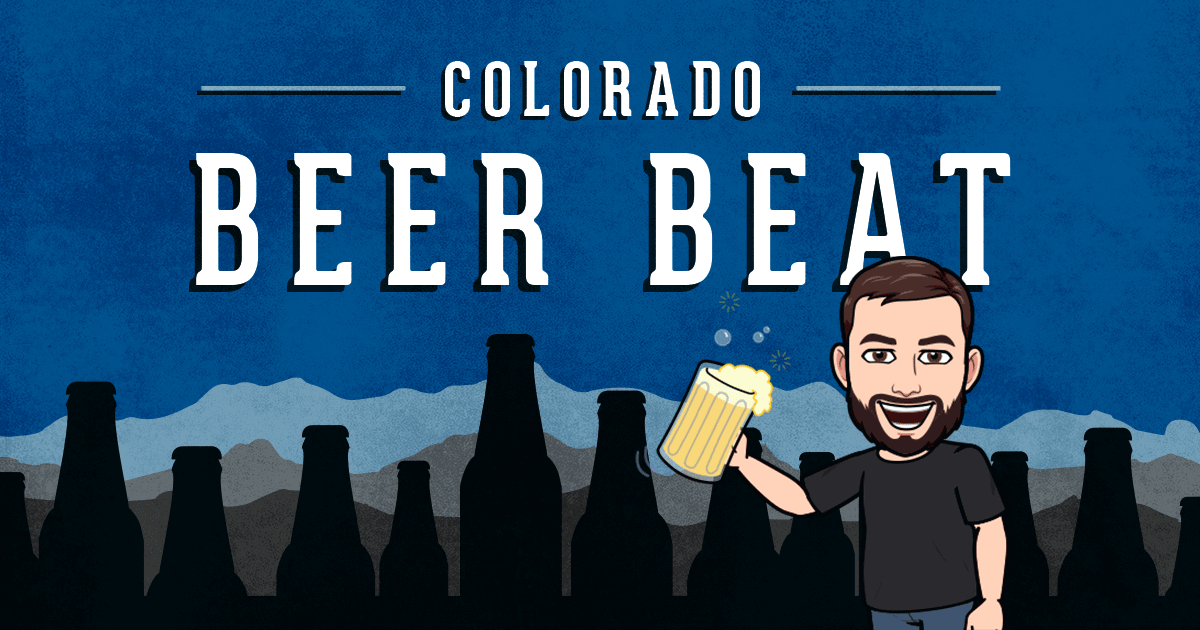 Colorado Beer Beat | Biweekly Beer Release Guide 2/10 –
Welcome to the Colorado Beer Beat, a biweekly roundup of all the new can releases in the state. From Denver to Grand Junction and everywhere in between, we've got you covered. Be sure to check back on Thursdays (usually!) to see what's new on the Colorado beer scene.
I wasn't kidding when I told you Stouts-a-plenty was on the way. Whether you're a fan of a classic English-style Stout, a barrel-aged beer, or want a gluten-free Stout, you won't be disappointed with these choices. Be sure to check back with us on the 24th as there might be a few surprises to round out Stout month.
Are you looking for dating ideas or just want to make your visit to the brewery an experience? Check out this bad boy from FlyteCo and a collaborative beer dinner with Wynkoop and Jade Mountain!
FlyteCo is hosting a cookie and beer deal for Valentine's Day on the 13th and 14th. The deal will include 4 different cookies from Send Flours Bakery paired with 4 different FlyteCo beers. At $30 a pair or $16.50 a ticket, it's a steal! Grab your tickets here now, before you run out.
Wynkoop Brewing Co. and Jade Mountain Brewing Co. are coming together on March 5 to host an Eastern-Western-inspired beer dinner. Wynkoop Executive Chef Chris Collins and Head Brewer Todd Bellmyer, along with Jade Mountain Head Brewer Sean Guerrero, will guide guests through a 5-course paired menu featuring beers from both breweries for each course. . Tickets are $80 per person, but if you buy your ticket before 2/18, you'll receive a free Wynkoop growler of your choice! Beer dinner tickets can be found here.
Baere Brewing Co. –

320 Broadway, Denver, CO
Raspberry Table Sour — Sour Ale
Available 12/2: 4-pack — 16oz cans — pre-order for brewery pickup
---

Bruz Beers –

1675 W 67th Avenue, Suite 100, Denver, CO
Available NOW: 4-pack — 12 oz cans — pre-order for brewery pickup
---
Burns Family Craft Beers –

2505 W 2nd Avenue, Unit 13, Denver, CO
Frolic Architecture — Imperial Stout aged in Heaven Hill bourbon casks — 16.0%
Available NOW: Unique — 500ml bottle
---

Brain Brew – 3001 Walnut Street, Denver, CO
The Inclusion Beer Project — IPA — 7.0%
Available NOW: $18 / 4-Pack — 16oz Cans – Pre-Order for Brewery Pickup
Elegant Solution — Foeder Cold IPA — 6.4%
Available NOW: $18 / 4-Pack — 16oz Cans – Pre-Order for Brewery Pickup
Continuing Education No. 3 — DIPA — 7.5%
Available NOW: $20 / 4-Pack — 16oz Cans – Pre-Order for Brewery Pickup
Cryptic message — Foeder Schwarzbier — 5.5%
Available NOW: $14 / 4-pack — 16 oz cans – Pre-order for pickup at the brewery
Lucidity No. 2 – Oak Aged Sour Ale – 6.6%
Available NOW: $16 / single bottle – Pre-order for pick up at the brewery
---

City Star Brewery –

321 Mountain Avenue, Burgdorf, CO
Outlaw – Imperial Stout Aged in Deerhammer Whiskey Casks – 12.4%
Available NOW: $20 / Single — 22 oz bottle – Pre-order for pickup at the brewery
---
Dry Dock Brewing Co. –

15120 E Hampden Avenue, Aurora, CO
Caramel Coconut Cookie Stout — Stout
Available 2/11: single — 32 oz crowler
---

Holiday Brewing Co. –

801 Brickyard Circle, Unit B, Golden, CO
Birthday 6-Pack

Favorite — Blonde Ale
Fat Randy — IPA
Big Henry — Hazy IPA
Riva — Stout
Beulah — Red beer
Buckwit — Belgian Beer
Available 2/25: $14.99/6-pack of 16oz cans – Pre-order for pickup at the brewery
6 Years Birthday Crowler 3-Pack

Double Stuffed Oreo — Stout
But first, the coffee – Cream Ale
Brew it like Beckham – Brown Ale
Available 2/25: $40/3-Pack – 32oz Crowlers – Pre-Order for Brewery Pickup
---

Knotted Root Brewing Co. –

250 N Caribou Street, The Netherlands

,

CO
Pretty Chill — Unfiltered American Pale Ale — 5.2%
Available NOW: $16/pack of 4 – 16oz cans
Circle of Light – DDH IPA – 7.6%
Available NOW: $18/pack of 4 – 16oz cans
Maple Steam — Unfiltered English Imperial Stout — 8.8%
Available NOW: $22/pack of 4 – 16oz cans
---
LUKI Brewery –

14715 W 64th Avenue, Units A&B, Arvada, CO
Surely It's Got Chocolate (I do and don't call me Shirley) — Stout / Cherry puree soaked in cocoa nibs — 5.0%
Available 2/14: $16
---

New Image Brewing Co. –

5622 Yukon St, Arvada, CO
Shameless Decadence — Milk Stout with Cocoa, Coffee and Hazelnut — 10.5%
Available NOW: 4-pack of 16oz cans
Travelogue — Pittsburgh Style IPA — 7.5%
Available NOW: 4-pack of 16oz cans
Galette – Apple – Barley wine with apple, cinnamon and vanilla – 12.5%
Available 2/11: 4-pack — 16 oz cans
---

Our mutual friend Brewing Co. –

2810 Larimer Street, Denver, CO
Available 2/11: 4-pack — 16 oz cans
Blocked Radiant — Cranberry, Cherry & Lime Sour Ale — 4.7%
Available 2/11: 4-pack — 16 oz cans
Yellow Vibes — Saison with Buckwheat & Wildflower Honey — 5.8%
Available 2/26: 4-pack – 16oz cans
Size is Transient (Collab w/ Station 26) — Barrel Fermented Wild IPA — 7.4%
Available 02/18: Unique — 500 ml bottle
---

Outer Range Brewing Co. –

182 Lusher Court, Unit #2, Frisco, CO
Light blocks — IPA — 6.2%
Available NOW: $16 / 4 pack — 16 oz cans – Pre-order for pickup at the brewery
Final Summit—French Farmhouse Ale—7.0%
Available NOW: $14 / 4-pack — 16 oz cans – Pre-order for pickup at the brewery
Available NOW: $14 / 4-pack — 16 oz cans – Pre-order for pickup at the brewery
In the stiff – Citra – IPA – 6.7%
Available NOW: $16 / 4 pack — 16 oz cans – Pre-order for pickup at the brewery
Bushwhack — West Coast IPA — 6.5%
Available NOW: $16 / 4 pack — 16 oz cans – Pre-order for pickup at the brewery
Available NOW: $16 / 4 pack — 16 oz cans – Pre-order for pickup at the brewery
---

Beer Ratio –

2920 Larimer Street, Denver, CO
Continuous thunder — DIPA — 8.2%
Available NOW: 4-Pack 16oz Cans – Pre-Order for Brewery Pickup
---
Verboten Brewing Co. – 127 E 5th Street, Loveland, CO
Marshall Fire Regrowth and Restoration — Hazy IPA — 5.9%
Available 11/2: Single — 32 oz and 64 oz options
---

WeldWerks Brewing Co. –

508 8th Avenue, Greeley, CO
Available NOW: 4-Pack 16oz Cans – Pre-Order for Brewery Pickup
Space Radio – Hazy IPA – 6.6%
Available 2/11: 4-pack – 16oz cans – Pre-order for pickup at the brewery
Evil Pastry Stout Factory – Milk Stout – 6.5%
Available 2/11: 4-pack – 16oz cans – Pre-order for pickup at the brewery
Medianoche Coconut 2022 — BA Imperial Stout
Pre-order tickets available on 12/12: Unique — 500 ml bottle – Pre-order for collection at the Brasserie
WHH Medianoche — Imperial Stout aged in William Heavenhill bourbon barrels
Pre-order tickets available on 12/12: Unique — 500 ml bottle – Pre-order for collection at the Brasserie
---

Westfax Brewing Co. –

6733 W Colfax Avenue, Lakewood, CO
Plums Be Plum Punch Crazy — Sour Ale — 5.2%
Available NOW: $20 / 4-Pack — 16oz Cans – Pre-Order for Brewery Pickup
Strata Outta Colfax — Foggy DIPA — 9.0%
Available NOW: $20 / 4-Pack — 16oz Cans – Pre-Order for Brewery Pickup
---