A traveller's quick guide to visiting Qatar for the 2022 World Cup, Lifestyle News
Qatar is hosting the 2022 FIFA World Cup and more than 1.5 million football fans are expected to visit the Middle Eastern country in November. Women's football fans were also eagerly awaiting the chance to see their favorite World Cup teams while securing their places for matches.
So ladies, here are some tips to note to help you make the most of coming to the 2022 World Cup in Qatar.
Travelers in Qatar
Qatar is generally a safe place for female travelers. Besides attending the World Cup this year, the country has limitless options for things to see and do.
Female travelers can easily apply for a Qatar visa without any hassle. You are not required to have a guardian to travel to Qatar or within the country. You can also book a hotel or rent a car in the country as long as you have a valid Qatar/GCC issued driver's license or an international driver's license.
As far as tourists are concerned, there are not many differences between men and women when it comes to compliance with local legislation. As an Islamic country, Qatar follows specific rules and regulations that all citizens and visitors (regardless of gender) are expected to observe and adhere to.
Is Qatar safe for women?
With a heavy presence of security and police officers, crime in the country is almost non-existent due to Qatar's strict laws. Always remember that no matter how safe a place is, there is always risk or danger in some form if precaution is not practiced.
Overall, Qatar is generally welcoming to all travelers. The people are warm and welcoming, and traveling to Qatar for the World Cup will be memorable for both men and women.
Things to know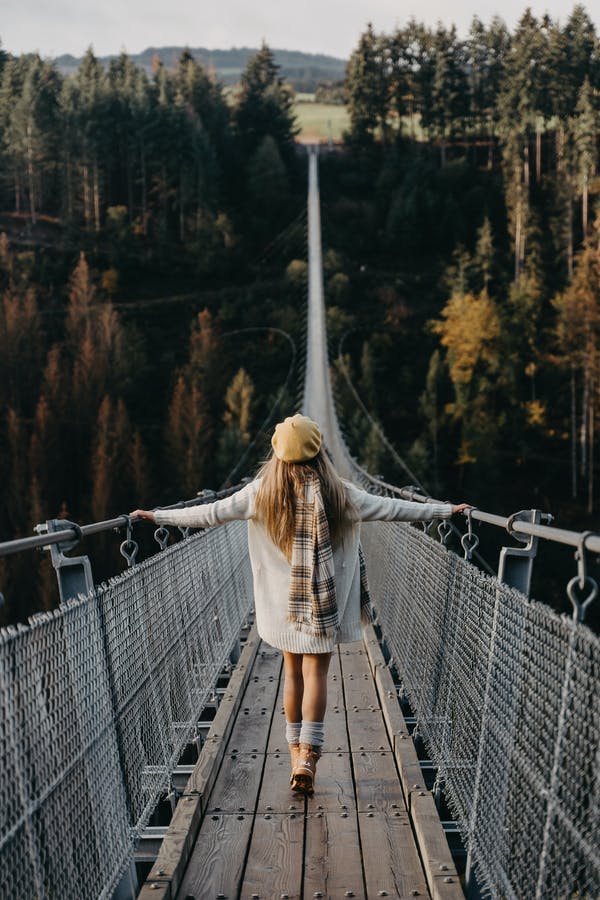 The working week in Qatar runs from Sunday to Thursday, with Friday being considered the weekend. If you want to enjoy and explore the city, take your sunglasses and a bottle of water to stay hydrated, as the desert climate can get very hot.
Apart from being recognized as one of the richest countries in the world, Qatar is also considered one of the safest. In most cases, women can move around safely on their own. However, there are some things female travelers should look out for when visiting the Gulf nation. Below are some tips for women traveling alone or not.
Do's and Don'ts in Qatar
When visiting Qatar for the 2022 FIFA World Cup as a traveler, here are some things to consider:
Dress modestly when going out in public and at World Cup 2022 stadiums.

Clean up your trash at the beach or in public places.

Pack and drink enough water than other beverages as temperatures can soar above 40°C.

Do not play loud music while the adhan (call to prayer) is being called.

Do not consume alcohol in public and attract as little attention as possible.

Do not take photos of official government buildings, military camps or industrial facilities.
Here are some things to avoid in the stadiums of the 2022 World Cup in Qatar:
Perfumes or colognes

Selfie sticks

Horns or lasers

Gambling

Smoking

Political or religious signs
Alcohol is only allowed in the "tourist areas" inside the stadiums, but at a high price. Currently, tourists who wish to consume alcohol can do so at specific five-star hotels that have a liquor license. Be aware that although you may have access to and consume alcohol, public drunkenness is a crime in Qatar.
what to wear
The dress code in Qatar is generally dictated by social customs and is more relaxed compared to other countries in the region. All visitors (male or female) should show respect for the local culture by wearing modest clothing.
While locals and Qatari women usually wear traditional dresses such as the abaya and burka, tourists don't have to. The generally accepted dress code for women includes modest clothing covering the shoulders, with skirts or pants below the knee.
Swimwear and sportswear can only be worn in appropriate places; for example, western swimwear is not allowed on public beaches such as Katara. Therefore, if you are a woman visiting Qatar, you can choose to visit a private hotel beach, private pool or spa.
Getting around in Qatar
Women can rent cars in Qatar as long as they have a valid Qatar/CCG issued driver's license and an international driver's license for others. If you plan to stay longer in Qatar, renting a car may be cheaper.
Uber or Karwa taxis are a safe choice if you want to use public transport. You can also opt for the 24-hour hop-on hop-off buses or metros which are well connected to most stadiums.
For more details on World Cup travel packages and in-country transport suggestions, see our Qatar 2022 World Cup travel guide.
This article was first published in We're going.